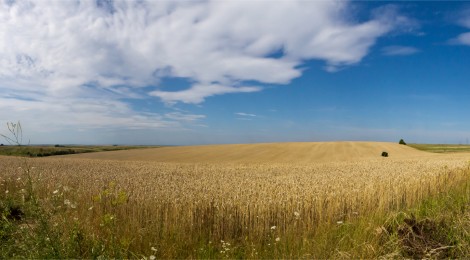 Men are plowing the fields,
leaving a bit of themselves behind each pass.
It begins with a letter, then another,
an entire name: first and family.
Then beliefs dampen the soil,
one god or another,
a mirror-mangled face
slides from bone.
The self no longer contained
in an album in the mind
as it rises alongside wheat,
soon to belong to everyone.
By the time their sons learn the meaning of sunset,
only father's hands remain,
and the plow and the field.
It is already night in the field
where we go to forget
who we are
and work toward remembering
the extent of what we pass on.
Image: © Raimond Spekking / CC-BY-SA-3.0 (via Wikimedia Commons)