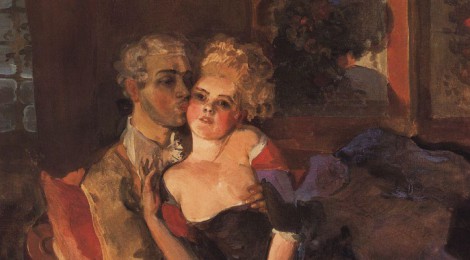 Bhasha Dibosh
Sneha,
every night you ask why I love you
and every night I fail to answer.
Tonight, on Bhasha Dibosh,
I have an answer.
Even though you study English,
even though we dream in this language,
I find the smell of Bengal in you.
As you walk down in Paharganj
I find in your gait
that dream of Harisabha Lane in Barrackpore,
as your face gets lighted up
when the neon light
shows up from nowhere like a mistake.
In your face that field in Barrackpore,
In your voice the cringing of cycles
in this car infested city,
in your cry the cry of a hundred footballers
in muddy fields longing for a pass,
and in your saliva, Sneha,
I taste the hilsa and shutki that I have left behind.
When I lie on top of your heavy breaths,
you become the Ganga
and I that little leaf that floats on her belly
but never drowns.
Sneha,
I love you because,
like me,
you too adopted a mother
in your tongue,
like me
your adopted mother is
English.