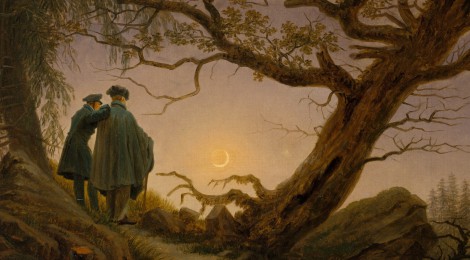 Letters to Federico
#1
My dead twentieth-century Refugee,
Your letter reached me on the night of
1967 –
Probably writing from somewhere in North Bengal,
Your last letter.
Your initial lines still as unreadable,
Final lines just as your self,
How your words had gradually
Ascended
Into your overwhelming sense of
Shame, sorrow, and fire.
Each word a burning stone.
My fingers burnt.
It took you almost thirty years,
After that,
To hang yourself
And me to swallow the cinders
Left behind.
Federico,
Is shame still a revolutionary sentiment?
On our journey of the twenty-first,
We've collectively chosen
To distribute ourselves.
#2
Somewhere you wrote: Despedida
If I die leave the balcony open!
Did you really fall off the train,
Federico?
And the streetlight took your life.
The cannabis in your blood?
Probably enough for one lifetime.
Strange that it should rain today,
The pond's unusually green…
I received your news,
Sudden,
In the morning.
No one dare utter a word
Yet they spoke…
You moved away in proud purity.
There is no shame, Federico.
No one cries.
Whether you smiled or shied away,
I wouldn't know.
I'm only imagining…
It was a fine monsoon evening
The last time
I talked to your brother –
His poems have been erased
for lack of space.
Will he write anymore?
I hope he refuses to perform the funeral rites…
Dukham, Federico. Smoke fills my eyes.
#3
It's been a year,
almost,
since the breaches were somehow
resolved.
We converged somewhere,
and wrote a thousand lines after that,
but, just six lines for each other,
or may be seven.
You talked about the villages in Manipur,
how are they?
There is a paranoia about poverty
in the cities,
and our villages always get in the way…
The other day,
someone pointed out the difference
between sentiments and ideologies,
if you want to know how I am doing.
While figuring out the gaps between our fingers,
and our crisis
of time and space,
I still manage to listen to read in between…
#4
If it was 16th or 17th,
I'll never know.
And, you talk to me of precision…
What of forgetfulness,
Federico?
What of convenience?
That it was past midnight,
and we were singing…
You had started writing already
as they threatened and left us.
The forces will come down tonight.
That they did.
And, it was 2 in the night,
early 17th –
Hope Aurobindo remembers our cries.
Violence overpowers,
Federico,
and my ideas are failing.
While focusing so hard on one,
I am missing out on so many.
I've even thought of dying,
just so you know,
The thought of being chased
is so black-and-white.
While I'll never be able to figure out
the players,
I know I'll be,
and one day,
Our poems will stop being enough.
#5
One lakh walked for us today,
Federico.
It's been raining ever since.
What of fear,
I wondered –
I have always been scared
to raise slogans –
As scared as I've been
to kill you.
My cousin asked when we'll walk
like this
again.
A procession, he called it,
and he's schizophrenic too.
You've been in Manipur all this while.
Has it been the same?
The open skies, the stuffy quarters,
I've forgotten to write about them.
The one lakh prepared words of change,
Federico…
Of love and struggle
You once talked of.
How you were scared,
like me,
to cry 'Azadi!'
Tonight I know I can write to you,
end wherever,
and care not.
Tonight I know one lakh have cried 'Azadi!'
#6
In all probability,
Federico,
this is my final letter to you.
About what happened to our colony,
I inquired.
Rumours have it they killed themselves.
And, our neighbourhood three year old
girl
probably cried herself to death,
While you and I were abroad
sewing a patchwork of bourgeois dreams.
Mass funeral, Federico,
and like a festival,
they died,
And, we,
like wax mannequins
didn't quite stand apart from the fire.
They burnt together
the night we whispered blows
to commemorate our final goodbye.
I haven't been to your Manipur in a while…
Do they still have curfews at night?
While desperately yearning to be
in two places at once,
my passport has been burnt
in the colony fire,
along with my grandmother.
And, you, Federico,
are still so quiet…
***
(The italicized lines in #2 do not belong to the poet. They're from Meena Alexander's 'Central Park, Carousel'.)