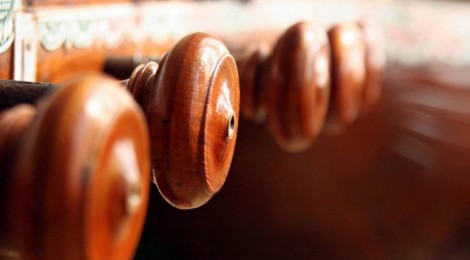 1. A trip through Indian classical.
Nothing like a sitar floating into your ears for hours, falling over your head and then leaking onto your veins, cooling you from within, like a chilly Shillong morning, like years of solitude in rain. The tabla licks the space –measures its coordinates and draws a thousand circles in vain. It grows on you like a smoke of an incense stick, that floats away from your face in slow motion, reminding you of sagely old men who sit by the road smoking pot by the side of Ganga on the way to Swarg Ashram. The idea of mornings in bread and milk and fried eggs slowly disappears into a dark room of smoke and leaves you with an ugly taste of last night's hangover and arrival of another boring sun.
How is it like to shiver in cold on a hot summer day? Fever has come breezing through the waves of paddy fields hallucinating a siesta. Out there, they are counting the money that they have stolen out of our stomachs to feed the bulls at the stock markets.
We who defy stick out our tongues and hold flowers at them, just like those fishermen in Dylan's Desolation row. I kneel down and put my hands on my ears and try to relive my moments at high school. A Right Wing friend might just accuse my school for my fascination towards Islam.
It was through music that I had embraced three religions
It was through music that I lost all.
And Nikhil Banerjee, away from the ugliness of TV and Facebook wars, makes love to Yaman on a lazy Sunday morning.
2. Imagining a distant morning through the nights that only notes can bring
Mornings are more than Coffee. Waking up to the morning riyaz with Ma playing Tanpura, singing a Kheyal in Ahir Bhairav smelt different. Or maybe, a drenched Bilawal in Sarod, which melted with the Buddhist chants from the monastery, we woke up to at Mcleodganj. Who cares if it is not a morning raga? The birds paint a raga every day at Okhla. They surely have more notes then seven. The out of scale Aazan at 4 am makes me restless. Only an hour of sleep remains. The Dol Purnima Kirtaan has just stopped after 48 hours of Bollywood frenzy. No one bothers about Charak Puja.
At Ajmiri gate, the church bells strike a perfect rhyme with the prayers from the nearby Gurudwara. Over there, by the side of the police station, the dead count their time.
The sarod is deep. Underwater secrets immersed with Atlantis. A planet of rivers and more.
The weight of bass – the gravity of time- and the river of notes that float like paper boats freezing our minds. It tastes like mint and like the shampoo that leaks onto your tongue when you tear the sachet with your teeth.
But then, when the evening comes, everyone gathers in the living room to praise and vote for framed musicians through SMS and endless whimper. Out there a boy with his guitar jumps off the cliff and dies.
The birds do not sing.
3. River like a Khayal
A river snakes away by the edge of an aging city carrying all its filth
It stinks all the way up to the Taj Mahal
Abdul Karim Khan bleeds a Yamuna every evening
A thousand suicides in a single Taan.
I refrain, but turn the music on
Ugly truth is just as seductive
Like rivers of Kheyals
or like the women for whom the Bandish was engraved
for singers to relive and fall in love
many years later, when everyone has died.
4. Love is, the absence of it
A Sarangi bleeds Yaman into your veins
It rains a thousand winters.
Love is, the absence of it
Yaman waits for its lovers at midnight
Aches a thumri by moonlight-
-Crying, sighing, begging for notes
that fall at the right places
At the right time. Kishori Amonkar
sings a river to the night
Drones a loveless morning.
5. Gamaka
A turn, a curve
A body bitten by a Gamaka
A slide, a deep swipe
of a fret-less life
Lovers stung by a Gamaka
A sloth, a murky sun
Bleeding fingers of a Gamaka
A wood of warmth,
that rubs your heart
A body aches in Gamaka.
A night dies between two notes
measures its distances through a Gamaka
The morning is drunk
The workers are out
Sleep has come to the old city in Gamaka
6. Dagar Nagar 
Sun rises like a beast
It brings responsibilities and gossips that our bosses like to feed with
Zia Mohiuddin Dagar wipes my face with an ice
licks my morning tears
Settles my worries
And puts be back to sleep
6 am and Gwalior wakes up to a Dhrupad
Everything seems angelic as I get high with Krishna
My friend , my brother
Bhati and his Honey Singh cousin compel me to spend the night at a brothel
Disguised as farm house. Where armed forces often come for a good fuck.
I sleep with the helper boy by my side
The Veena is strong like the winds in Australia
It cuts your skin, rips you apart
Into seven parts
Sadness is passé
Mornings are meant to be something else
I remember Pridvi, one who licks time
Music is Physics, my musician friends tell me
I fail to understand, every bit of it
But with every beat
I hang between planets and asteroids
In search of time
To be honest
like every poet must
I do not comprehend anything.
7. Bhimsen
Yamuna bleeds through Kairana
and disappears into a night
that has veiled
these solitary paddy fields.
Only a blood moon now
can bring her back.
Time falls like a stone
into the notes of a rivereye.
Waves a thousand evenings
a Vilambit in Darbari.
Stuck between two notes,
two points of time
and a set of notes
in a set sequence,
a bird finds freedom.
***
Image: By Pp391 (Own work) [CC BY-SA 3.0 (http://creativecommons.org/licenses/by-sa/3.0)], via Wikimedia Commons