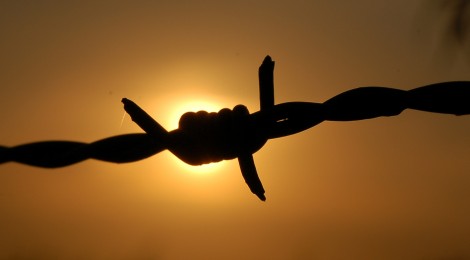 Prison
The sun rises to enlighten the world,
But no ray of light enters our world.
The water flows through the river side,
And it flows with full pride.
We can't quench our thirst,
Alas! We can't even lay our hands first.
The snow melts at the sight of sunrise,
And travels down the river side.
Our sorrows have paid the price,
For being on the other side.
The birds chirp and fly high
In the infinite sky.
We can hear them sing,
But can't see them fly.
The air outside blows the trees with a cold breeze
But the air inside makes us sneeze.
It's noon
And all are at rest
But soon,
We'll be laid to rest.
The sky's turned from orange to red,
And in no time the sun has set.
We've still not been fed,
And as usual darkness is present at our behest.
At night the waves kiss the rocks with rage
And create a rustling sound .
We've been roaming freely in our cage,
But damn, we've been chained to ground.
The lighthouse is still alive through its raging glow,
We've gone insane from the pain that only we know.
The same source of light guides the ship with its glow,
But has wrecked our boat with one big blow.
Life's  a room with doors and windows,
Ours is a room surrounded by our own shadows.
Life's a prison in which the whole world dwells
And people term it as a beautiful cell.
Ours is a prison in which our darkness swells,
And we term it as a burning hell.
Finally people say life's not worth living without a reason,
True, that's why we are living in a prison.
Photography Courtesy: Rick van Halden © All Rights Reserved